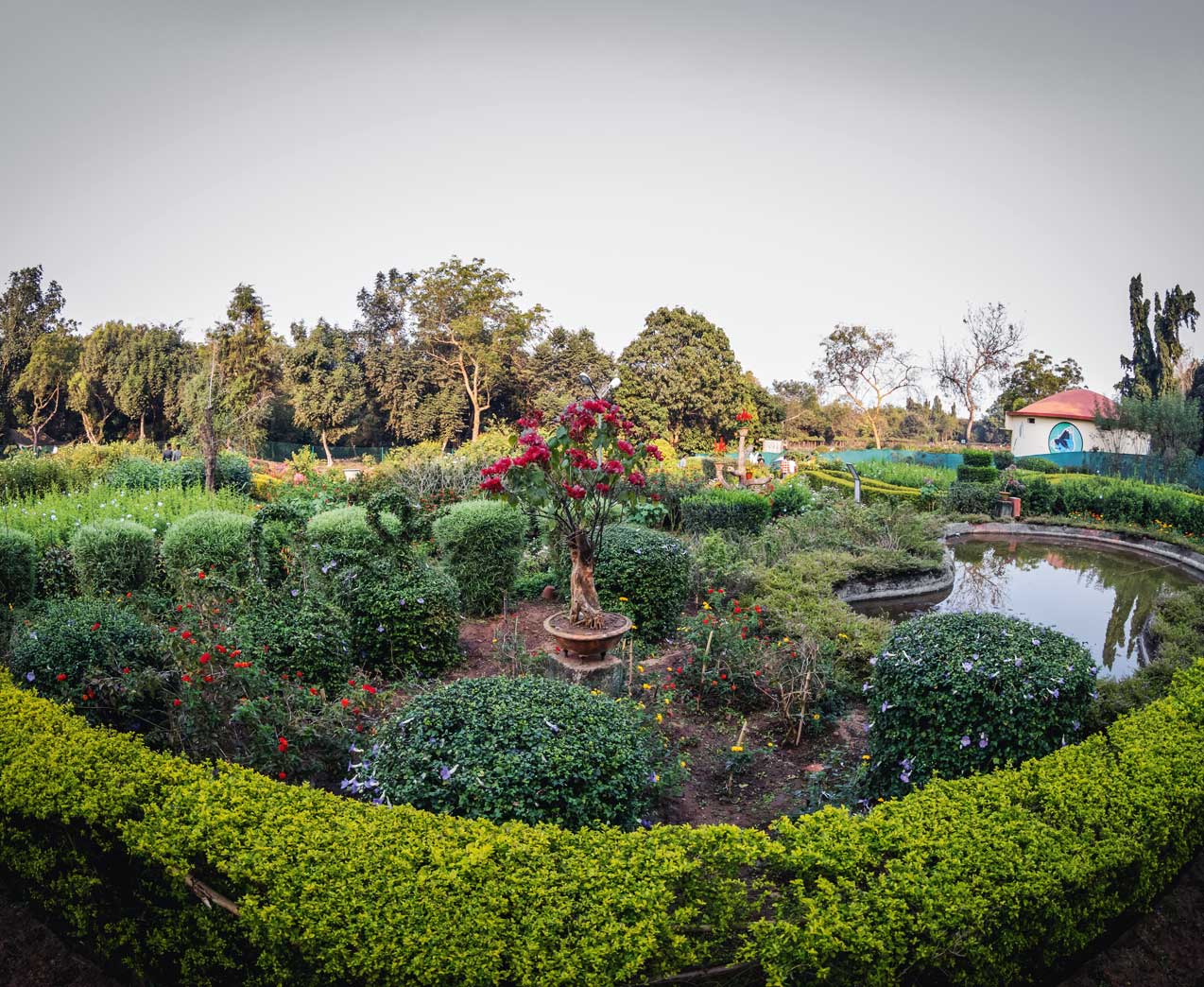 The State Botanical Garden spread over 173 acres, is situated in the sylvan settings of the moist deciduous forest of the sprawling green Nandankanan Sanctuary hammed between two wetlands Kanjia lake & Kiakani lake. It was established in the year 1963, on the edge of bustling capital city of Bhubaneswar at a distance of 18 kilometers, at Latitude of 20 24 15 N and Longitude of 85 49 30 E, 40 meters above MSL. One would be definitely impressed by the nature's symphony and impressed by the exquisite touch of the wilderness here. Here the time ought to pass under the name of calmness. When one look around, he would have the sweet illusion of the rolling landscape being captured in the frame of a scroll. One can enjoy the changing colours of the seasons here . This is one of the pioneering conservation and nature education center of the state. The botanical garden is sure to provide green enthusiasts with memorable experiences.
Mughal Garden
Nandankanan Japanese Garden
Nandankanan Medicinal Garden
Nandankanan Rose Garden
Nandankanan Arboretum
Nandankanan Bougainvellia garden
Nandankanan Butterfly garden
Nandankanan Heritage garden
Nandankanan Dry garden
Nandankanan Evolution garden
State Botanical Garden is coming under Eco-sensitive Zone under Nandankanan Sanctuary. No meeting and conference involving the sound of high decibel shall be allowed inside Botanical Garden.