Applications are invited from schools of Khordha and Cuttack Districts for Zoo outreach programmes of Nandankanan Zoological Park.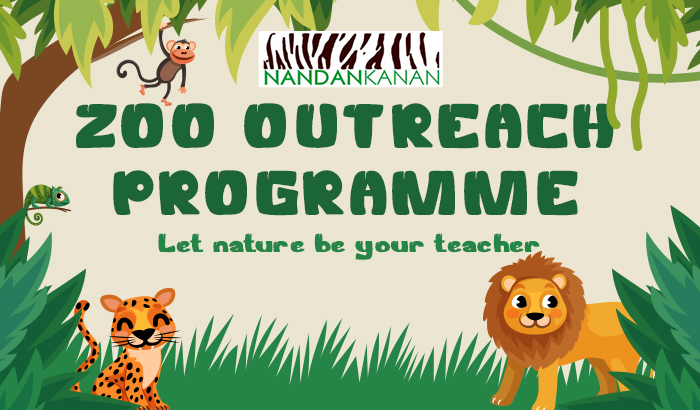 The programme aims to conduct wildlife awareness classes for school students at schools.
Zoo education wing of Nandankanan will visit to the schools for conducting the awareness class.
Target group of students from class 5 to 10.
Maximum strength of students in a class is kept as 80 numbers.
Schools need to make one batch of students and to apply online through website.
Duration of class will be of 2-3 hours.
Schools need to facilitate for conducting the awareness class by providing classroom, projector etc.
Deputy Director
Nandankanan Zoological Park