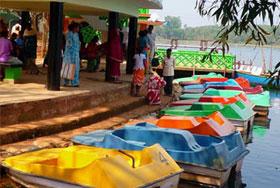 Boating
Boating on paddle or row boats in the blue water of Kanjia Lake is an exhilarating experience.Boating through Kanjia Lake is also known for its rich floral and faunal diversity and is declared as a Wetland of National Ompotance by Govt. of India.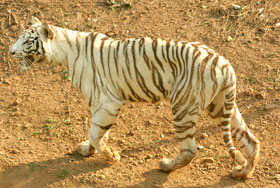 White Tiger Safari
Nandankana is the first zoo in India witha white tiger safari.It provides unique situation where the visitors are confined in a vehicle and the animals roam in the open jungle.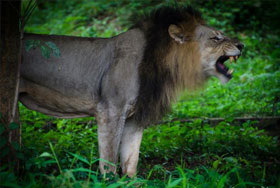 Lion Safari
A twenty-minute drive through the meandering roads crisscrossing the natural forest in a special protected vehicle takes the visitors straight into the pride of lion in the lion safari.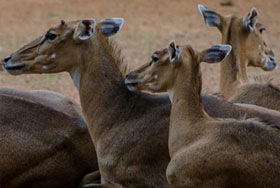 Herbivore Safari
The Herbivore Safari houses Barking deer, Spotted Deer, Sambars, Four horned antelope, Wild Boar, Jungle Fowls, Peafowls etc.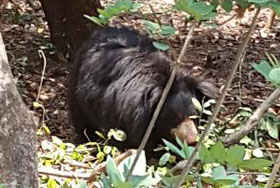 Bear Safari
Visitors can avail opertunity to slight sloth bears in their natural habitat through safari bus service.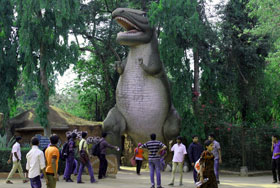 Reptile Park
26 species of reptiles including crocodiles, lizards, turtles and snakes are there in reptile park. One would encounter crocodiles, king cobras and huge reticulated python inside the reptile park.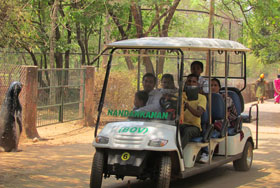 Battery Operated Vehicle
To facilitate elderly and physically challenged visitors in particular and tourists in general BOVs are avialable.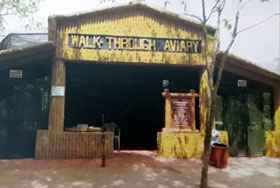 Amphibian enclosure
The enclosure is designed to huse and disply amphibian species. Nandankanan is the first premier large zoo to exhibit amphibians.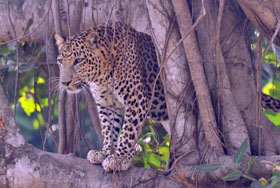 Open top Leopard enclosure
Nandankanan is one among very few in the country which attempts to exihibit this species ina large neutralistic enclosure which is open to the sky.
Rather than these facilities Nandankanan also have follwing unique facilities
Nocturnal Animal House
Reptile Interpretation Centre
Toy Train Facility (Coming Soon)
Aquarium
Library
Interpretation Centre
Electronic Gate Entrance System
Walk-Through Aviary
R.O Water Plant
Baby Care House