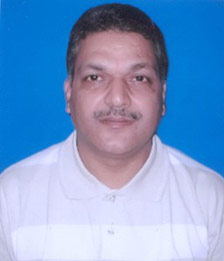 Nandankanan Zoological Park is one of the premier large zoos of the country. Established on 29th December 1960 as the first zoological park of the State, it has progressively emerged as an eminent and vibrant centre for biodiversity conservation and environmental education. As a primer large zoo of India, it has spearheaded many significant improvements to provide highest standards of housing, husbandry and health care to the captive wild animals and contributed towards enriching our knowledge on the biology of endangered species.
It enjoys a special place in our country for its inimitable amalgamation of in-situ and ex-situ conservation initiatives. The Zoological Park together with the Kanjia lake and the Botanical Garden has been declared as Nandankanan Wildlife Sanctuary over an area of 4.37 sq.km on 3rd August, 1979. The sprawling zoo houses 156 species of amphibians, reptiles, birds and mammals. The natural forest areas of Nandankanan provide home to a rich assemblage of free-living wild animals including 13 species of mammals, 15 species of reptiles, 71 species of birds, 20 species of amphibians, 85 species of butterflies and 51 species of spiders. The State Botanical Garden which spreads over an area of 75 ha adjoining the Zoological Park was managed by Horticulture Department handed over to Nandankanan Management since August, 2006. This is one of the most important plant conservation facilities in the State. More than 704 species of plants have been documented in the State Botanical Garden. There are two important wetlands present in Nandankanan namely Kanjia lake and Kiakani lake. The former spreading over (66 ha) is the main water source for Nandananakan Zoological Park and State Botanical Garden. It also plays an important role in wetland education and supporting rich diversity of flora and fauna. Therefore, it has been declared as Wetlands of National importance by the Ministry of Environment, Forests and Climate Change, Government of India in the year 2006.
We have completed another outstanding year of biodiversity conservation, zoo management, research & education. Nandankanan is an excellent place for eco-tourism which attracted more than 3.3 million visitors during the year. There was significant improvement in the infrastructure development, animal collection, health care, and fodder production and conservation research. Many zoo education and awareness pogrammes including Celebration of World Wetlands Day, World Pangolin Day, World wildlife day, World Environment Day Wildlife Week, World Elephant Day, International tiger day, Foundation Day etc. were organized during the year 2017-18. Many species of wild and exotic animals including Indian tiger, Sloth bear, Indian pangolin, Chimpanzee, Mouse deer, Jackal, Jungle cat, Gaur, Common palm civet, Sambar, Brow antlered deer, Spotted deer, Hippopotamus, Blue faced lorikeet, Red jungle fowl, Indian peafowl, cockatiel, Jandaya conure, Sun conure, Mandarin duck, Swainson's lorikeeet, Golden pheasant, Silver pheasant. Lady Amherst's pheasant, Java sparrow, Grey pelican, Black kite, Night Heron, Barn owl, Alexandrine parakeet, White Ibis, Budgerigar, Gharial, Mugger etc. have bred successfully in the Park during the year. Nandankanan had successfully reared one tiger cub, asian elephant, bonnet macaque and sloth bear during the period.
During the year, many enclosures and visitor amenities were renovated and supplemented with standoff barrier, signages and landscaping where ever necessary. Out of which Himalayan black bear enclosure and hyena enclosure, white peafowl enclosure, snake enclosures, centre for rearing of animal babies, provision of RO water plants are worth mentioning. Besides the staff inhabiting inside the zoo premises were shifted to the newly constructed 72 quarters outside the zoo premises. A baby care house was constructed near Reptile Park to facilitate care for breast feeding babies.
This financial year we have welcomed 18 new animals of 4 species to the Zoo in animal exchange programme with objective of infusion of new blood line to the existing stock and also addition of new species to the zoo collection. However, we have lost some long-time residents of our Zoo, notably Kusum, the tigress and the reticulated python who are very famous among visitors. These animals are part of the Zoo's history and will be missed.
There has been a substantial improvement in the field of health care reflected in reduced annual death rate during the year. This was possible due to sincere efforts by our staff in order to maintain highest standards of health care and animal husbandry practices and close cooperation with college of Veterinary Sciences and Animal Husbandry, Odisha University of Agriculture & Technology, Bhubaneswar and also with the valuable advice and guidance of the Health Committee and Technical Committee on important health care issues.
The Zoological Park has always been an outstanding centre for education and research. Five research papers were published during the year in different national and international journals and periodicals on various aspects of ex-situ conservation, health care and management of captive wild animals.
Information on various aspects of management and development of Nandankanan during the year 2017-18 has been provided in the present Annual Report. I would like to thank all my staff for their hard work and dedication that made it a successful year in the maintenance and development of Nandankanan. I believe that Nandankanan will continue to grow as a world class zoo and to contribute significantly in the field of wildlife conservation, education and research in coming years.
Shri Shashi Paul, IFS
Director, Nandankanan Biological Park